"How Innovative Tech Solutions are Changing the HealthCare industry Game"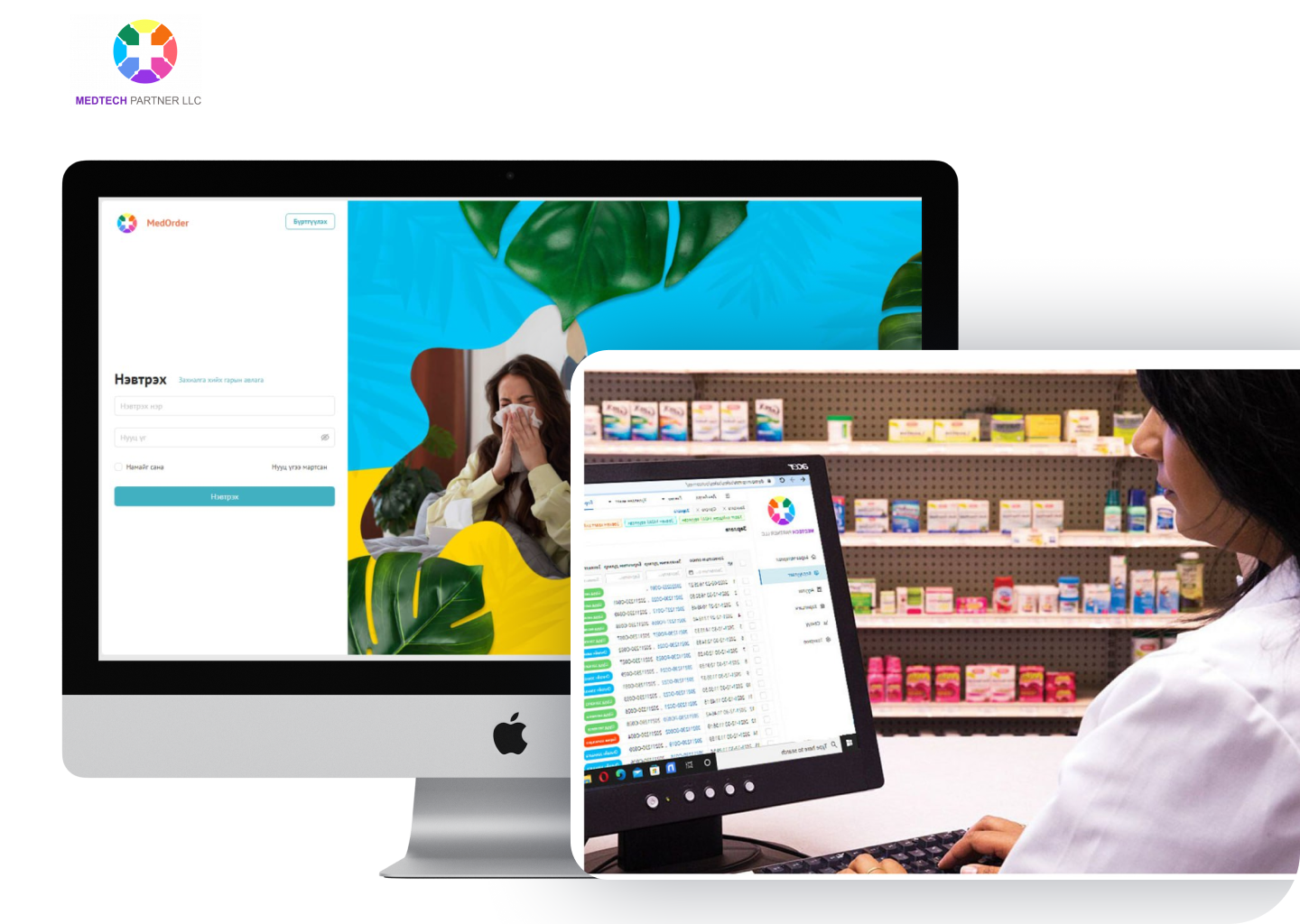 Welcome to MedTech Partner LLC, the industry leader revolutionizing the pharmaceutical landscape with our cutting-edge software solutions. Our unwavering commitment is to enhance the way medical owners streamline operations and maximize profits by offering innovative tools and technology.
At MedTech Partner, we specialize in developing advanced Material Requirements Planning (MRP) systems and online ordering platforms. Through our state-of-the-art solutions, we empower medical professionals with efficient pharmacy management tools and the ability to make informed business decisions. Our cutting-edge systems automate daily tasks, ensuring seamless operations, and provide real-time insights into sales and order management. With MedTech Partner, medical owners can stay on top of their operations from anywhere, anytime.
But our goal goes beyond automation and insights. We strive to enhance every aspect of the pharmaceutical industry by providing comprehensive software solutions. Our easy-to-use platforms streamline operations, optimize efficiency, and drive profitability. We understand the fast-paced nature of the healthcare sector, and our solutions are designed to keep up with the demands of the industry.
When you partner with MedTech Partner LLC, you'll gain access to an exceptional team of experts who are dedicated to your success. We go above and beyond to understand your unique challenges and requirements, tailoring our solutions to meet your specific needs. Whether you're a small independent pharmacy or a large-scale healthcare organization, our innovative systems will optimize your operations and enhance your profitability.
Embrace the future of medical technology by partnering with MedTech Partner LLC. Let us transform your pharmaceutical operations, giving you the tools to achieve greater success in the fast-paced world of healthcare. Contact us today and discover the power of innovation in revolutionizing your business.
Our Works: Advancing Medical Supply Management
---
- Real-time Order Tracking System: We have developed a state-of-the-art order tracking system that enables easy monitoring of medical supply orders. With real-time updates and notifications, you can efficiently track the progress of your orders and ensure timely delivery.
- Streamlined Ordering Process: Our system streamlines the medical supply ordering process, making it efficient and accurate. By automating manual tasks and integrating with suppliers' systems, we eliminate redundancies and improve order accuracy.
- Role-based Access Control: We prioritize security and data management with role-based access control. This ensures that only authorized personnel can access sensitive information, protecting against unauthorized access and maintaining data integrity.
 - Advanced DevOps Infrastructure: With our advanced DevOps infrastructure powered by Docker and GitLab CI/CD, we enable seamless deployment and continuous integration. This ensures faster development cycles, improved collaboration, and high-quality software releases.
- Backend for Frontend Architecture: Our innovative Backend for Frontend (BFF) architecture enhances user experience and performance. By optimizing the backend specifically for the frontend needs, we create responsive and efficient systems that meet user expectations.
- Scalable Microservice Architecture: We utilize a scalable microservice architecture that provides flexible and reliable system functionality. This modular approach allows for easy scaling, rapid deployment, and fault tolerance, ensuring uninterrupted operations.
- Secure Online Payment Options: We offer secure online payment options to facilitate convenient and safe transactions. Our robust payment gateway integration ensures that sensitive financial data is encrypted and protected.
- Robust Testing and Quality Assurance: Our comprehensive testing and quality assurance process includes 2-level joint testing. We rigorously test our systems to ensure optimal performance, reliability, and adherence to industry standards.
- Integration with General Department of Taxation, Mongolia API: Our solutions seamlessly integrate with the General Department of Taxation, Mongolia API. This integration allows for accurate tax management and ensures compliance with tax regulations.
- Connection to License Management API: We connect our systems to the License Management API for regulatory compliance and proper record keeping. This integration simplifies the process of managing licenses and ensures adherence to regulatory requirements.
- Comprehensive Documentation and Training Materials: We provide comprehensive documentation and training materials to efficiently learn and utilize our platform. Our user-friendly resources empower users to make the most of our solutions and optimize their operations.
Result
---
At MedTech Partner LLC, we take pride in our exceptional work in the pharmaceutical industry. Our innovative solutions are designed to enhance medical supply management and streamline operations, and have resulted in the following:
5000+ Medical Equipment Sold: Our enhanced order tracking system and streamlined ordering process have resulted in more efficient inventory management and increased sales. We are proud to have sold over 3000 pieces of medical equipment as a result of our solutions.
9000+ Orders: We have facilitated over 9000 orders through our system, ensuring accurate and timely delivery of medical supplies to customers.
500 + Pharmacy Daily Usage: Our solutions have been adopted by over 430 pharmacies, with daily usage increasing as they experience the benefits of our system. With our scalable microservice architecture and optimized backend for front end, we have created a system that prioritizes user experience and performance, resulting in high adoption rates.
Partner with MedTech Partner LLC today and experience the transformative power of our advanced software solutions in the fast-paced world of medical technology.
Useful Link