Join us for Exciting Cloud Computing Events in Kazakhstan with oblako.dev!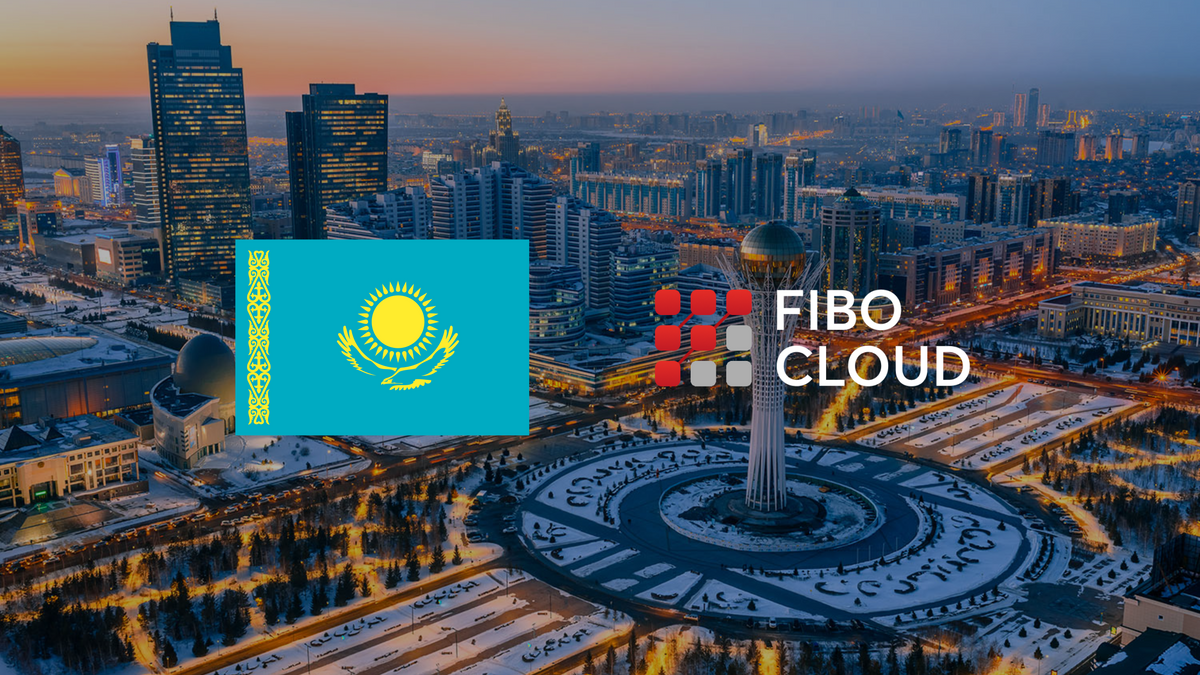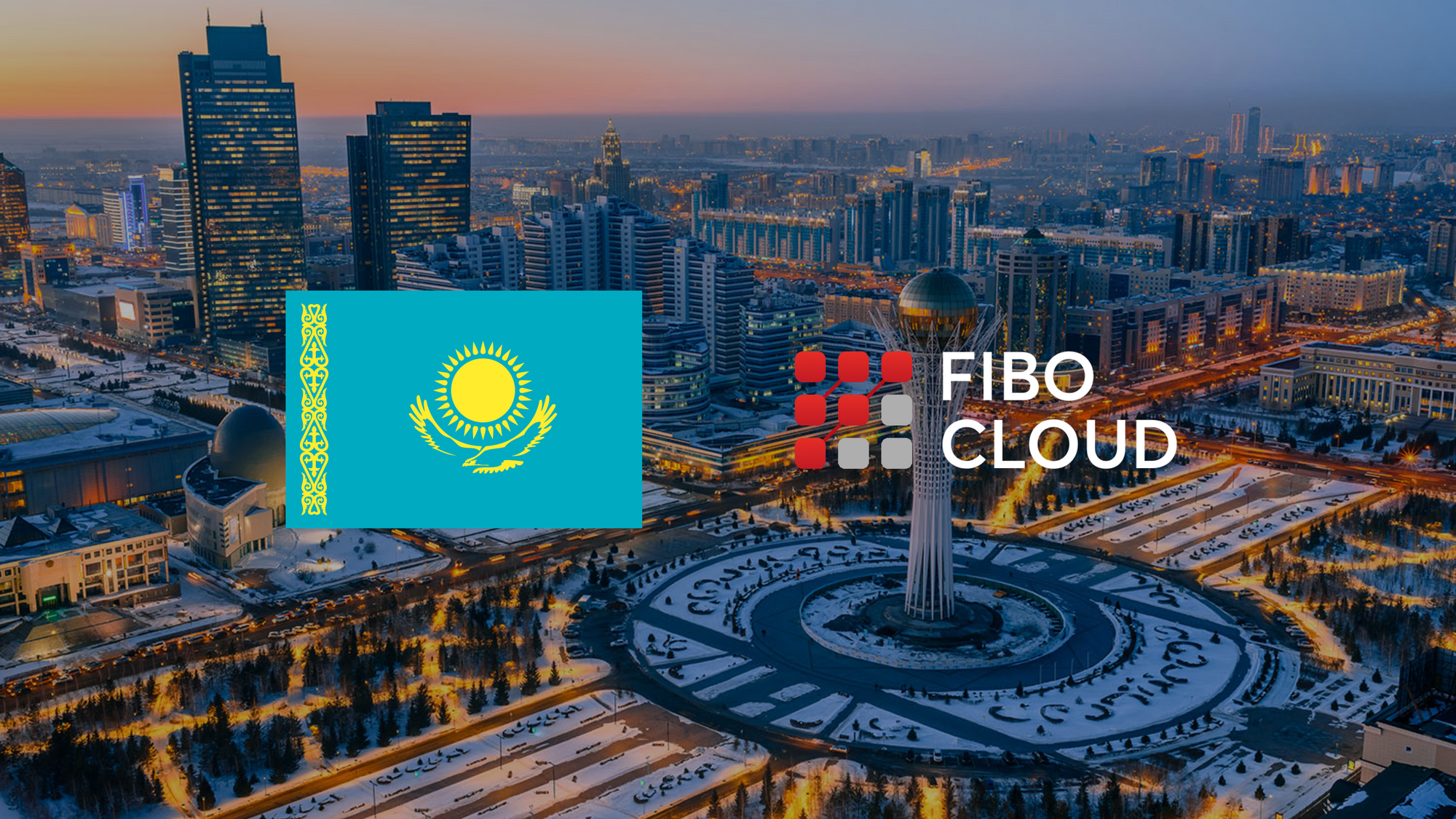 We're thrilled to share the success of our recent events and workshops focused on cloud computing and the oblako.dev platform. These gatherings took place in various locations across Kazakhstan, aiming to educate attendees about the power of cloud computing while showcasing the unique benefits of our platform.
In Karaganda, we organized a captivating pizza event at Terrican Valley. It was an opportunity for participants to grasp the fundamentals of cloud computing and witness firsthand how oblako.dev simplifies the deployment process. We highlighted key features such as the free lifetime personal plan, servers strategically located in Kazakhstan for minimal ping delay, and the convenience of effortlessly posting websites with just three clicks. To make the event even more engaging, we conducted a thrilling Kahoot quiz, and congratulations to our winner who received a valuable prize!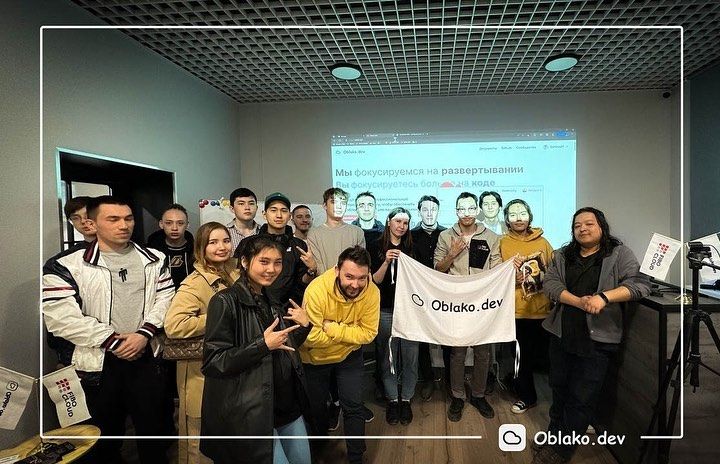 Moving on to Astana, another remarkable pizza event took place at Astana Hub. Attendees were introduced to the core principles of cloud computing and the remarkable benefits offered by oblako.dev that we mentioned earlier. To add excitement, we organized a Kahoot quiz where one lucky participant won a pair of Apple AirPods.
In Almaty, our team organized a MeetUp at the SmArt.Point coworking space, creating an interactive environment for participants to dive deep into the world of PaaS platforms. We conducted a comprehensive demo presentation of our cloud solution, allowing attendees to ask questions and even deploy their projects in the oblako.dev cloud. During the MeetUp, we celebrated the winner of our previous webinar on the PaaS platform, Darkhan from Almaty, who received a fantastic prize – 2nd generation AirPods.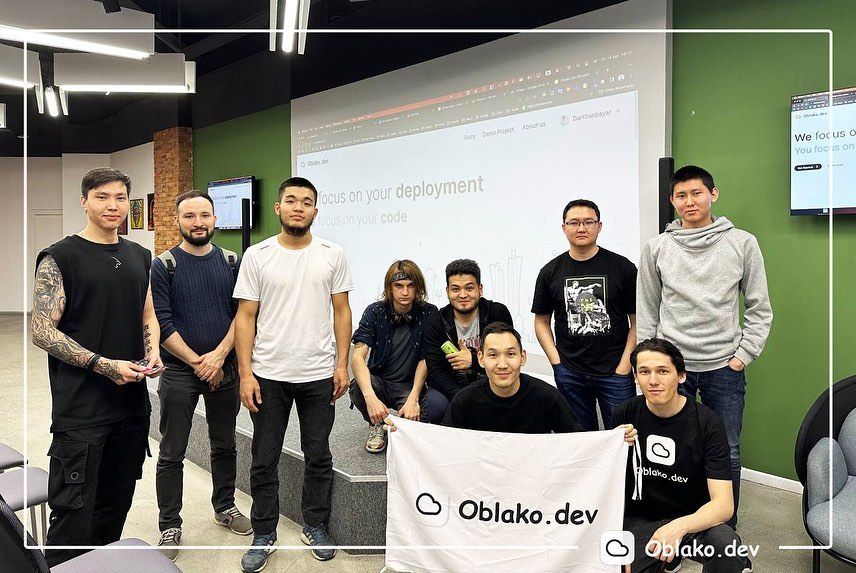 We are genuinely thrilled by the overwhelming interest and participation in our events, as developers and cloud enthusiasts from various cities across Kazakhstan join us to explore the possibilities of cloud computing. We express our gratitude to the vibrant community of Karaganda, Astana, and Almaty for their enthusiasm and engagement.